The city's MP has praised the work of our specialist centre for children with complex learning difficulties, which has grown for its second year.
Stephen Morgan MP visited The Bridge, a purpose-built specialist centre on St Mary's Road, which supports children between eleven and sixteen who have an Education Health and Care Plan (EHCP).
The Bridge is a branch of the special education needs provision at The Portsmouth Academy and strives to integrate young people into mainstream education for learning, with additional support from staff to meet their specific needs.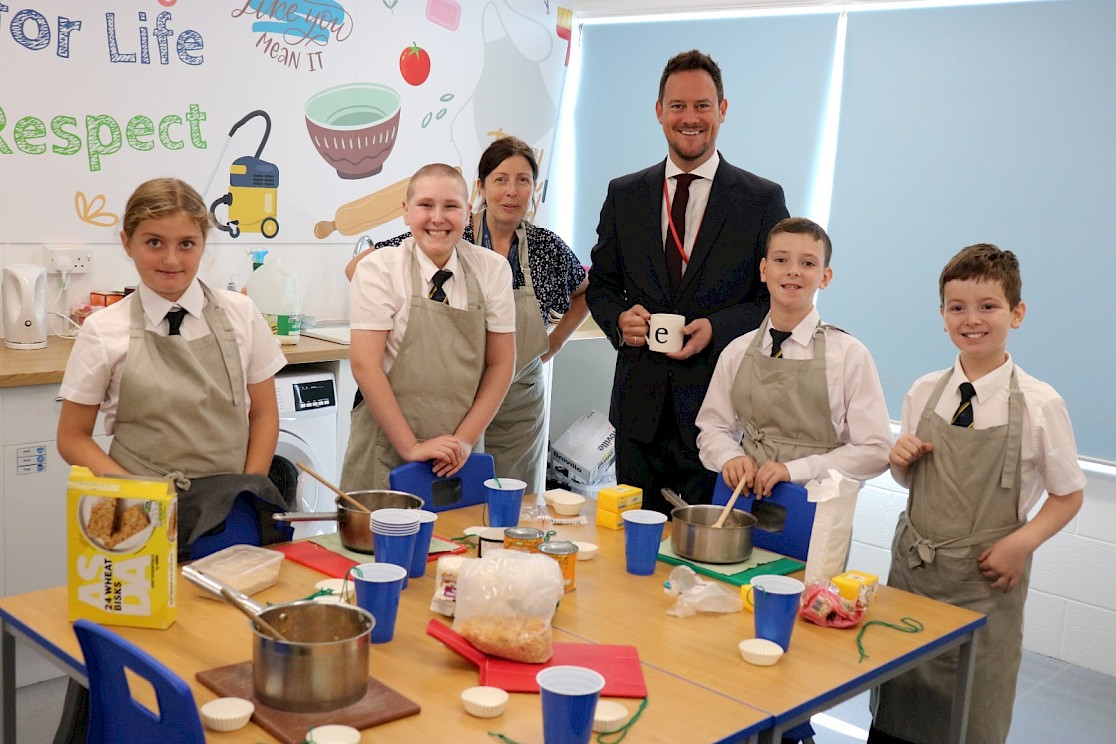 Stephen Morgan MP said: "I saw young people learning a whole set of life skills, which was absolutely fantastic to see. It's vital that we have facilities like The Bridge; we need to make sure we've got targeted support available for young people so that they get the best start in life.
"And what I've seen today is a range of activities for young people to support their needs, and I'm looking forward to seeing their developments over the years.
"The work of the school is fantastic, and I want to thank all the dedicated teachers and school support staff for everything that they do to support students."
The MP was given a tour of the centre and witnessed various learning activities taking place. These  included digging up potatoes, learning to make plant pots and lessons using Microsoft educational tools.
The Portsmouth Academy has a one:one scheme which provides new students with a laptop to use during their time at the school so that every child has equal access to high quality learning.
The Bridge also supports children who are currently undergoing an assessment for EHCP and are awarded placement by the Inclusion Support Panel, which is run by Portsmouth City Council's Special Educational Needs team.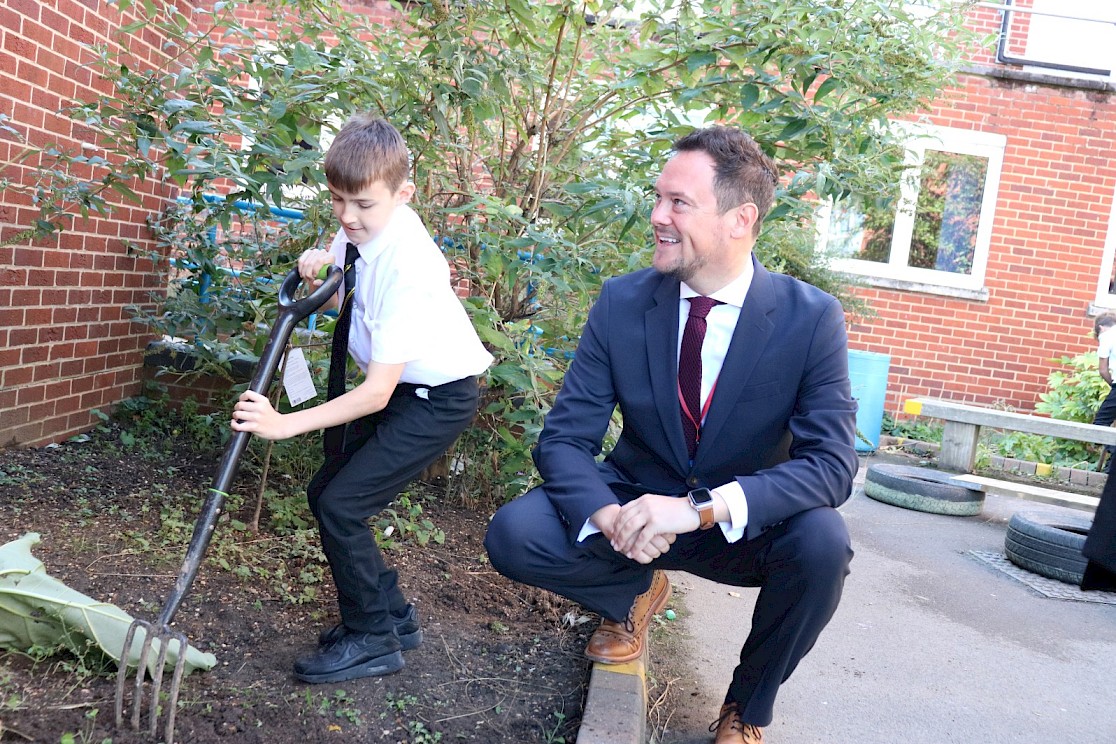 Penny Sherborne, Head of Inclusive Provision at The Portsmouth Academy, says it was wonderful celebrating their second year of opening with their local MP.
She said: "We were able to give Stephen an insight into our exciting journey so far, where we are continuing to develop a personalised, needs-led curriculum to prepare students for adulthood.
"Stephen was able to see outdoor learning and action and hear about how the garden space has developed so that we can grow our own vegetables and fruit to be used in cooking lessons.
"We also showed the MP our Life Skills room– with pupils using the kitchen space to create their own bird feeders and special bird feed recipes. Our mission is to transform the life chances of the young people we work with so that they can confidently move to post-16 destinations that are right for them. We shared plans for KS4 pathways, which will enable students to study alternative qualifications such as horticulture and animal care alongside core subjects."
The Bridge now plans to arrange a trip to Stephen's constituency office so that students can learn more about citizenship and democracy, with a possible opportunity to visit the Houses of Parliament at Westminster one day.