Microsoft has recognised The Portsmouth Academy for its excellence in supporting students with developing digital skills through the everyday use of laptops for the second year.
The school has been accredited as a Microsoft Showcase School for another academic year, making it the only school in Portsmouth to have this accolade.
Every pupil who joins the school will be loaned a laptop to use as if they own the device to complete their classwork, homework and additional learning.
Digital skills are increasingly becoming a major skills gap for the next generation of workers, so The Portsmouth Academy is leading the way in narrowing the digital divide and supporting the city's EdTech agenda.
We spoke to some of our Year 8 pupils to learn about their experience of using laptops, and here's what they had to say.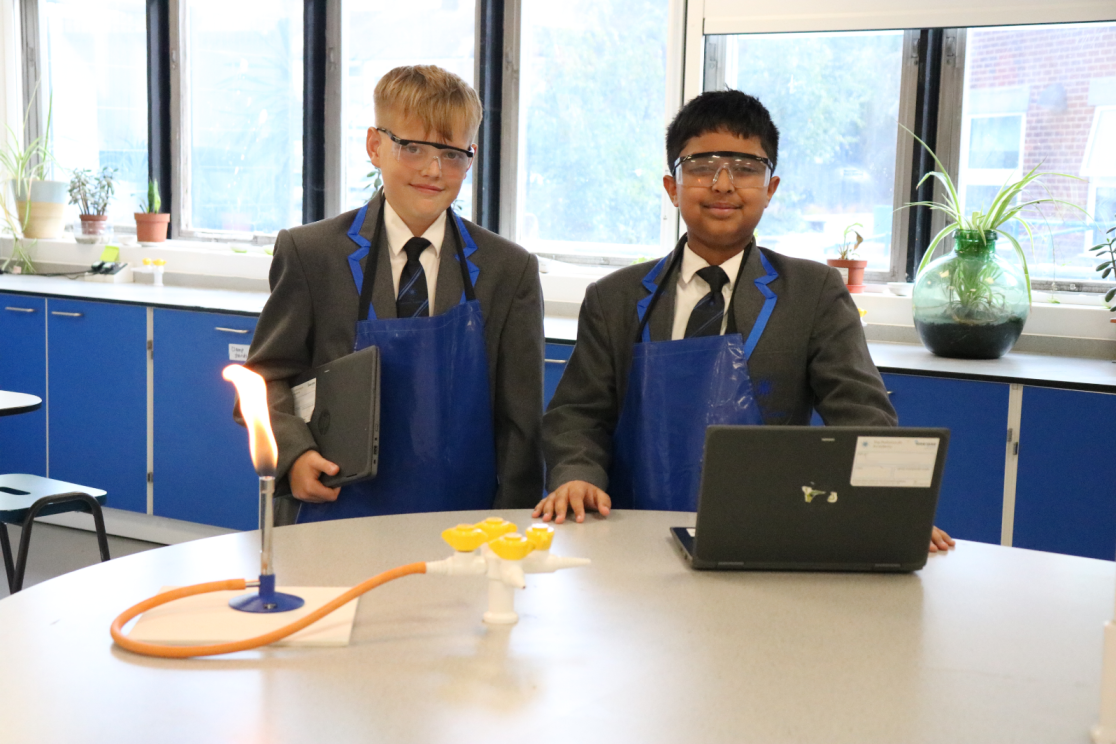 Archie said: "I love that we don't always need to write in lessons and you can use it for research and help with questions you don't know the answer to. 
"I really enjoy using OneNote and Google to support me with my learning, particularly with OneNote as the lessons are always easy to find so we can learn well."
"It's a different experience [learning at The Portsmouth Academy] compared to my old school as we learn in lots of different ways which really works for me." 
Humza said: "It's easy to use the one:one laptop devices, I like it. And if I make any mistakes in my work, like spelling mistakes, it's easy to correct them and learn the right spelling.
"I enjoy using the Feelings Monster tool because, when you're learning a lesson, you don't have to tell the teacher and the whole class about your feelings; you can tell the computer privately, and the teacher can see how you like and feel about a lesson.
Honey said: "I like that instead of sitting there for 10 minutes trying to figure out how you spell something, you can autocorrect but learn the correct spelling at the same time.
"With the use of Microsoft Teams, we can get to our lessons easier and start learning quicker instead of scrolling through everything.
"It's easier to do homework because you don't need to take lots of paper home, you can just take the laptop home and do everything on your laptop."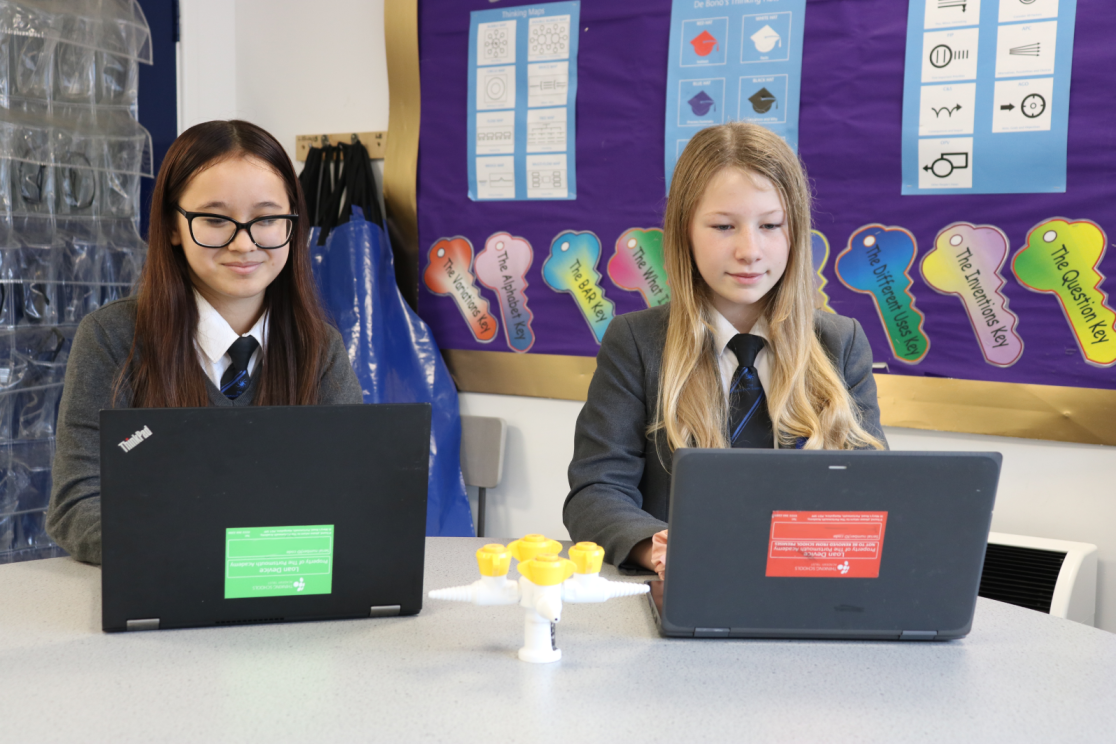 Bonnie said: "When I'm using my one:one device, I like how it has different ways you can express yourself through draw and touch. You can change the font and add images and emojis.
Using the laptop allows me to have a personal learning experience as I can change how things look for my work." 
Tarah said: "Even if you're in a different lesson, you can quickly go back and edit the work if you just remember something isn't quite right about it. 
"For anyone thinking about coming to The Portsmouth Academy, I would say they should because we have a dedicated area where you can go and use your device for entertainment and schoolwork. The tools we can use are cool too."