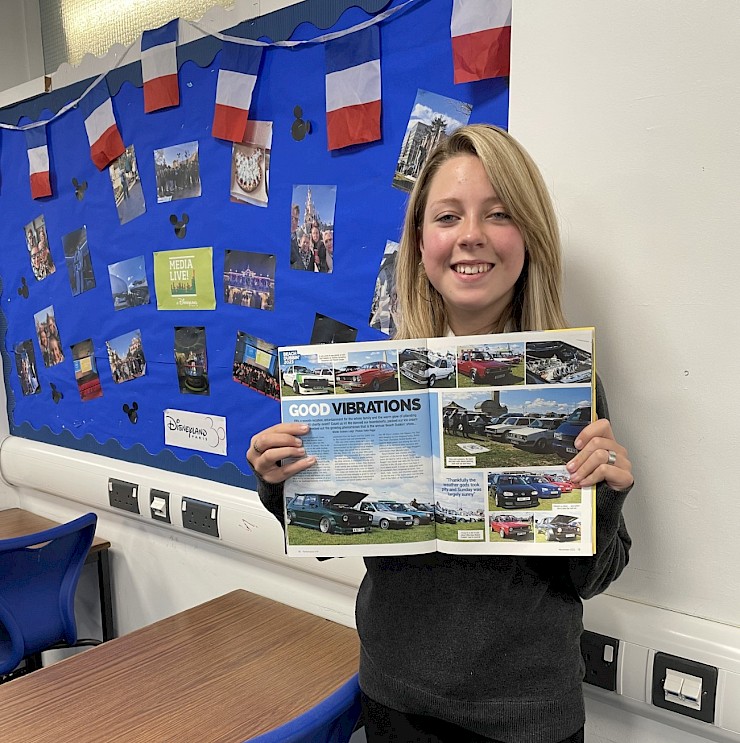 Congratulations to Katie in Year 10 who has had her photos published in Performance VW magazine!  
Katie was already experienced at taking photos of cars for SantaPod Racing, when a family friend recommended her to the publisher of Performance VW magazine to take photos of a local event. 
Working under the direction of a magazine editor, Katie had to capture specific images for the 4-page feature on the Beach Dubbin car show in Southsea. 
Katie said the experience was fun and it was a good opportunity to get her name out to establish herself as a photographer. This is her first time having her photos published in a magazine and she intends to continue with photography as her hobby. 
Katie's photos are brilliant and we're so proud of her! Performance VW magazine is in shops now so do pick up a copy and have a look at her fantastic photos.